7 Things Every Homeowner Should Know Before Building an Inground Pool
Deciding to build an Inground pool is no small undertaking. There are many important factors and decisions to make while planning to build a swimming pool at your home. One of the first decisions you will need to make is what kind of pool you want.
There are three main types of inground pools: Fiberglass, Vinyl, and Concrete. Knowing what type of in-ground pool you want will help determine the rest of the options throughout the process. 
Concrete will be the best option if longevity or durability is a particular priority. Concrete pool construction and maintenance costs are more expensive than in-ground vinyl or fiberglass pools, and construction may take longer, but it can be worth the wait.
If your goal is a customized pool, a concrete or vinyl option allows you to change the dimensions, depth, shape, etc. The manufacturing of fiberglass pools requires specific molds to create the central construct. That limits the potential to customize the shape and size.
Construction costs of vinyl and fiberglass pools are comparable, but the yearly maintenance costs can be significantly cheaper for inground fiberglass pools. Other factors, like zoning laws, maintenance, and landscaping, are significant parts of the pool building process. Learn what you need to know about building an inground pool below and prepare to take a dip.
Decide Which Pool You Want
Concrete: Highest Cost and Longest Life
Although inground concrete pools are the most expensive option, they are the most customizable and last the longest.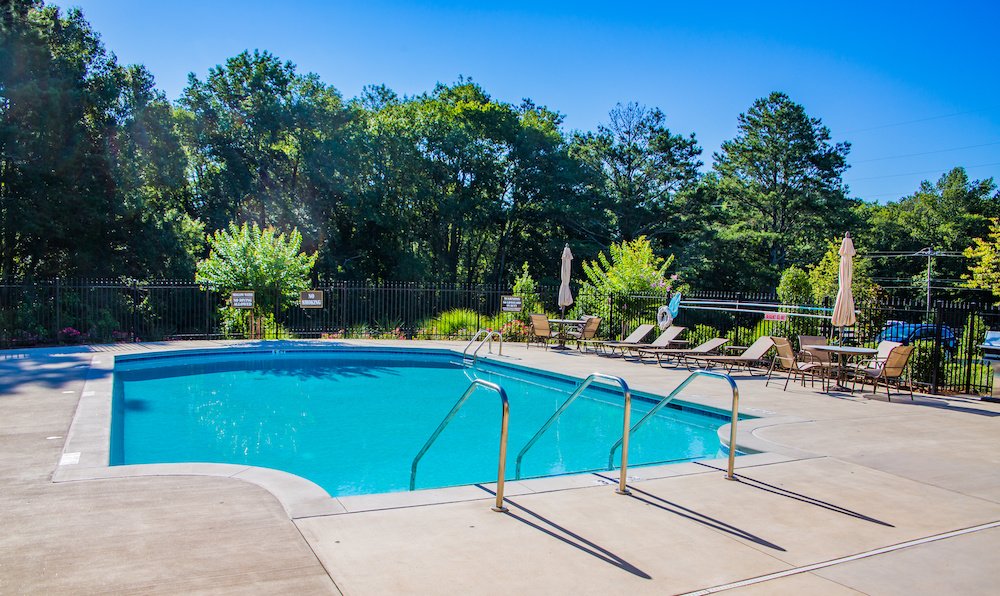 Vinyl: Median Cost and Life
Vinyl pools are a perfect middle ground option for just about everything. From costs, availability, personalization, and aesthetics, inground vinyl pools fit directly in-between concrete and fiberglass.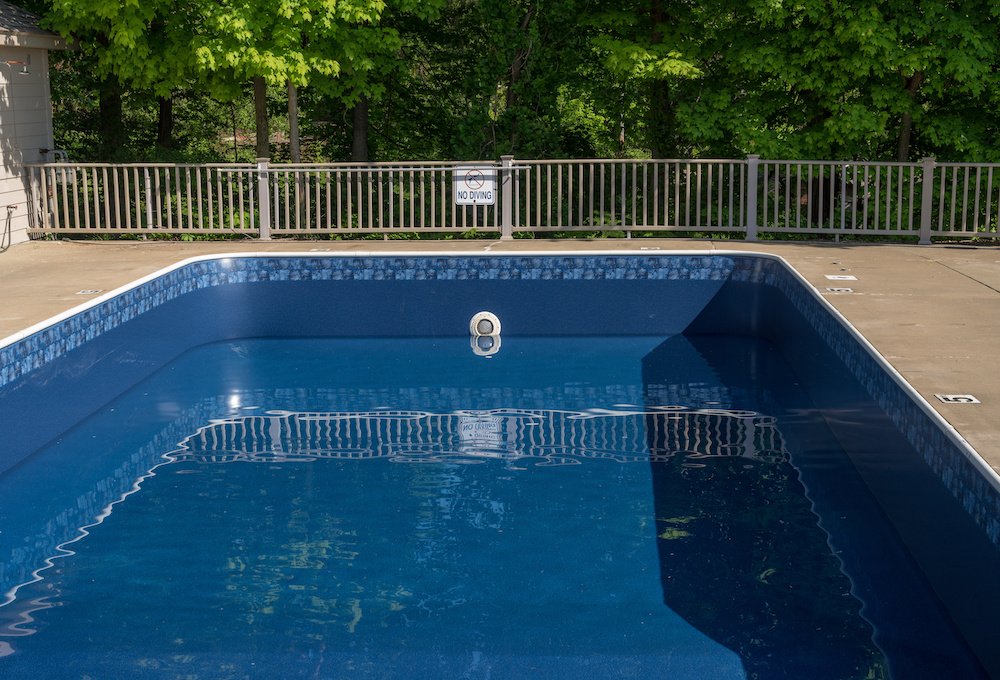 Fiberglass: Lowest Cost and Shortest Life
Inground fiberglass pools are the fastest and cheapest option to add a pool to your property.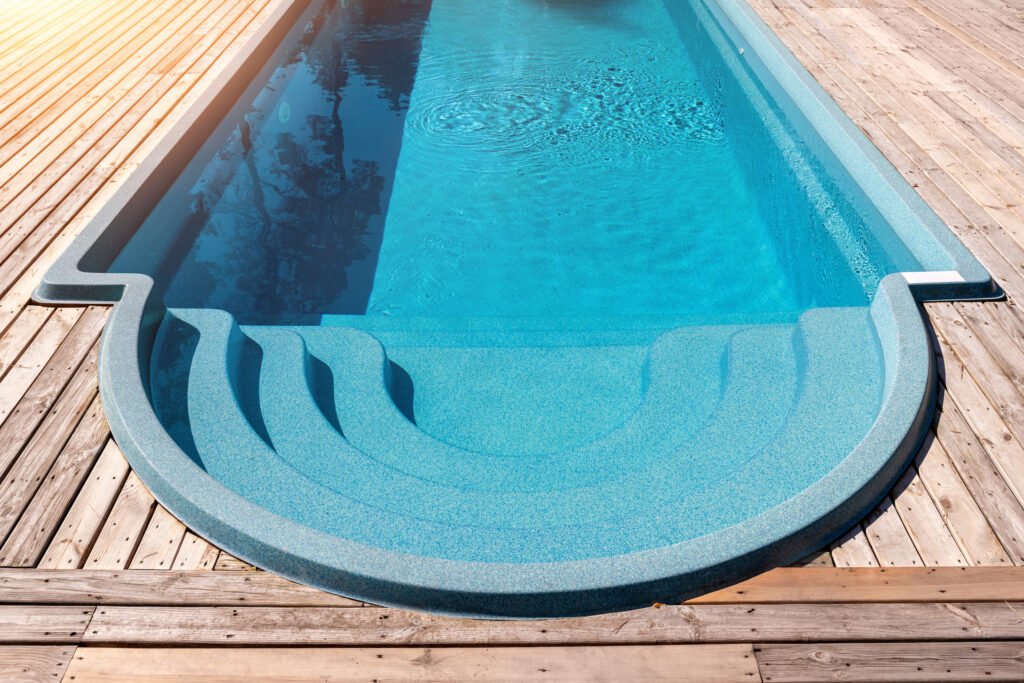 Research Local Zoning Laws
Knowing your local zoning laws is one of the most vital steps when planning to build an inground pool. Some cities have strict regulations regarding swimming pools. Before you get too excited and start digging up your yard, verify that your property is appropriate for an inground pool according to the laws.
Plan For How Much You Can Maintain
Maintaining your pool is critical for your property value. An inground pool that is well taken care of can add value to your property, but a swimming pool in crummy conditions can decrease the property value. Maintenance costs can determine what type of pool you want to build. The expense of maintaining the different inground pools can vary drastically. The most expensive upkeep costs are power usage, chemicals, and cleaning services. Over a longer time, other parts of the swimming pools might need fixing. A vinyl pool may require a new liner every five to ten years. For a fiberglass pool, you may never need to re-finish the gel coat if done right the first time. Concrete pools may need replacement tiles or re-plastering after ten to fifteen years.
Additional Features
It is best to plan for any extras ahead of time. Making the pool the way you want it the first time will save you from needing expensive, messy, and time-consuming construction to add pool features later. Some of the most common pool features that many like to add to make the pool experience more relaxing and fun are waterfalls, lights, and jets.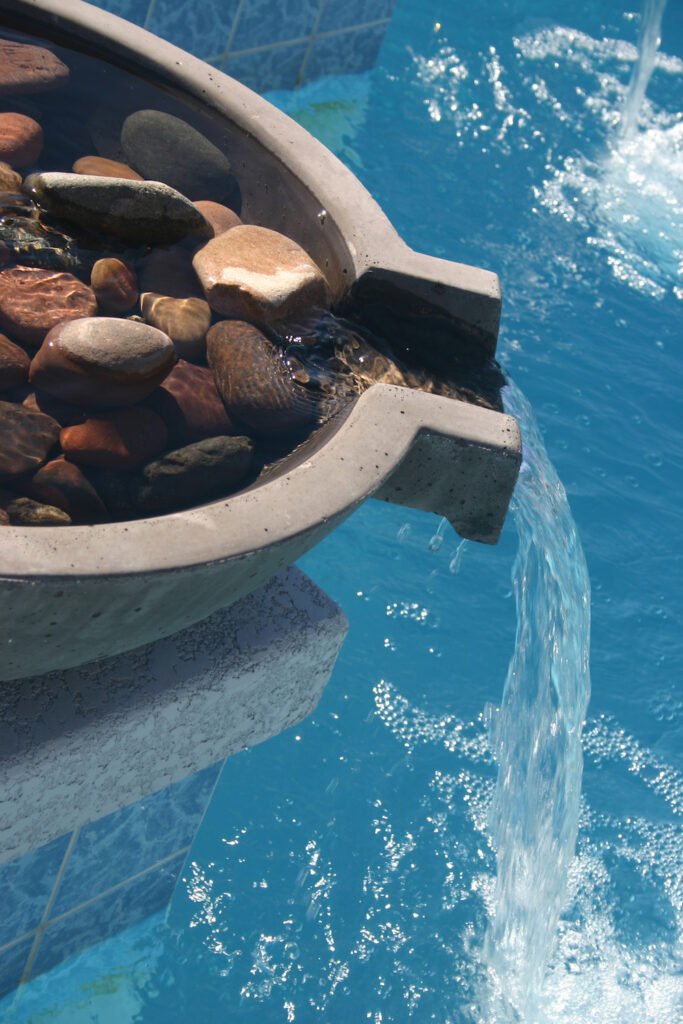 Landscaping
Landscaping is significant if you want more than a pool in a dirt yard. Trees can provide shade while you swim in the pool, adding to the comfort and vibe of the environment. Adding wild rock formations, green plants, lush ground cover, and even pebble pathways can add to the pool aesthetics and the entire property. Consulting with a landscaping company will help make your vision a reality that is not too much to manage.
Set A Budget
Determining a proper budget for the pool you want to build is fundamental in choosing your options. Now that you know more about the different inground swimming pools and what the specific pools require for construction and care, you can decide the best way forward. Planning for the complete project, including features and landscaping, will give you the most realistic budget for your dream in-ground pool.
Find A Trustworthy Contractor
Like other kinds of construction, pool construction can have unexpected costs and setbacks. Knowing that before you get involved with a specific contractor can be helpful when trying to avoid going over budget. That is also why finding a trustworthy contractor like Driggs Construction is crucial to your experience. Schedule a Consultation today!