Looking for a Swimming Pool Contractor in Utah?
If you want to start your summer with a splash, look no further than Driggs Construction. As a certified pool contractor, we love creating beautiful, unique pools that you and your friends and family will love. From designing to building to repairing, we will work with you so that you can keep enjoying the inground pool of your dreams.

Pool Construction: Our Process
We know that every inground pool project is unique. This is why we work on every swimming pool individually as well as one-on-one with each client. We want to make sure that you get the type of custom swimming pool you are looking for, that you get it at an affordable price, and that you get it on time.
GET STARTED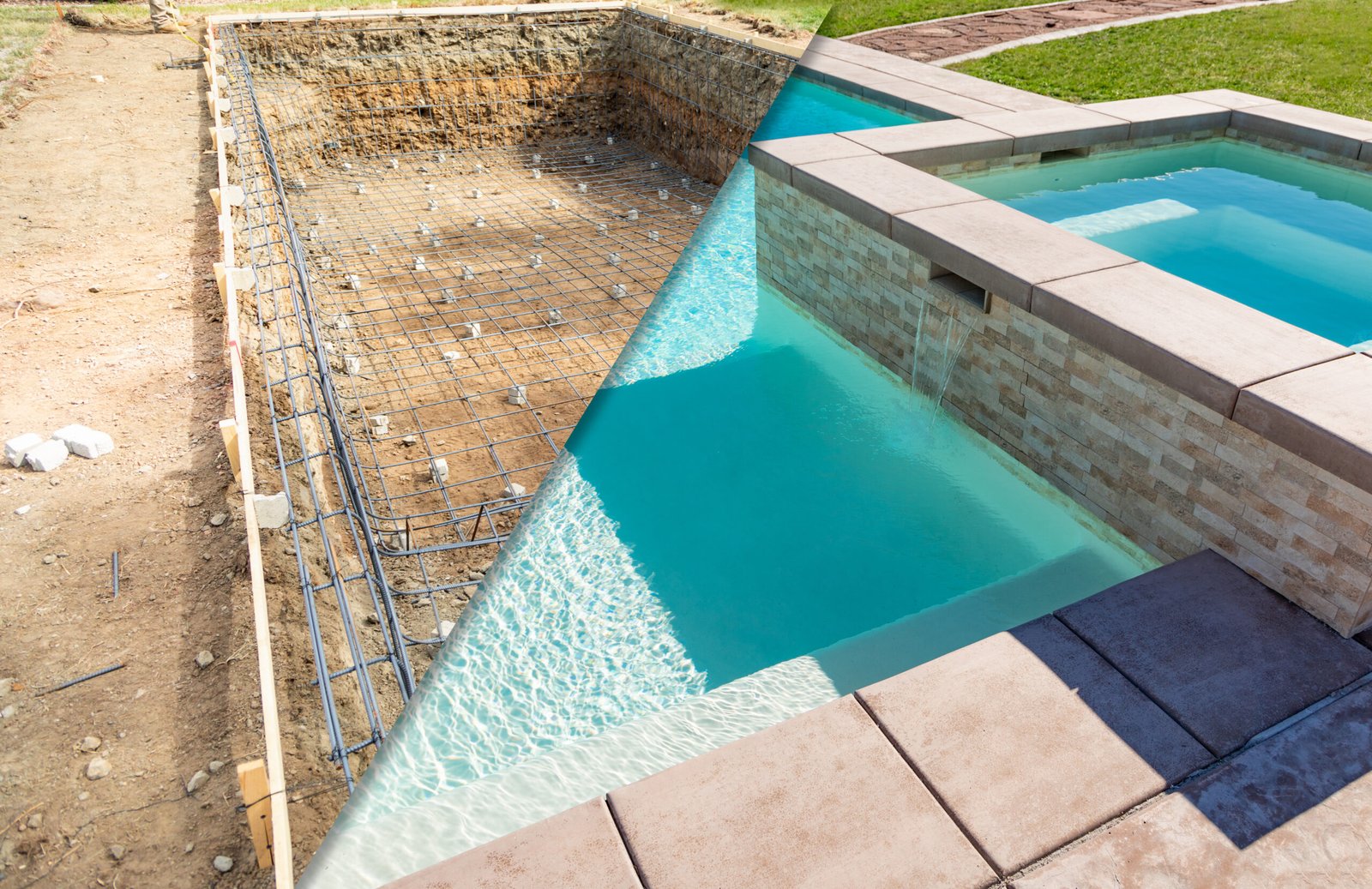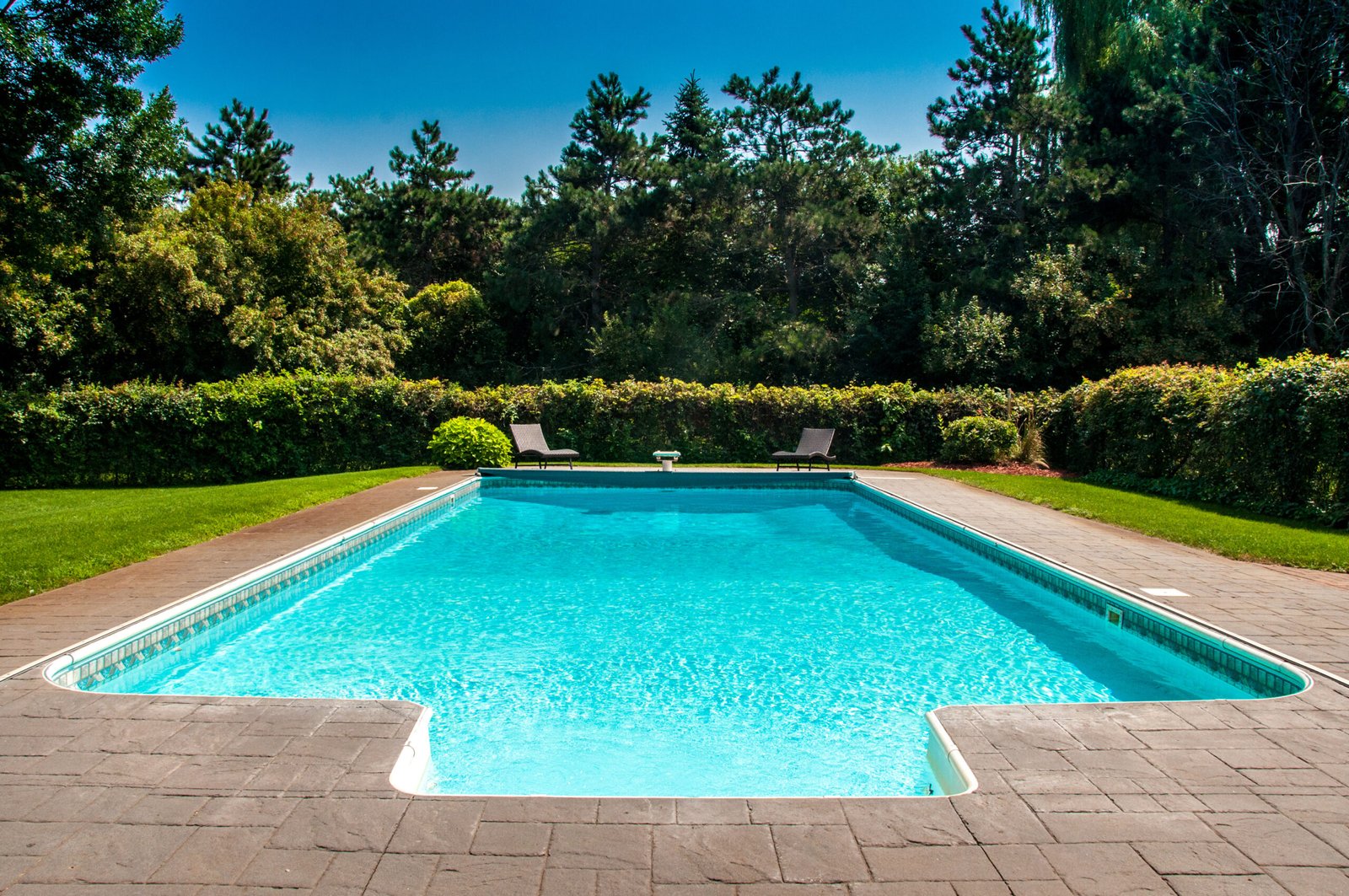 Design & Build A New Pool
We take pride in being one of Utah's best pool builder & contractor. If you are looking to build a new inground pool, we will help you scope the project, create a pool design, and get it installed in a timly manner. If you have always wanted a custom pool in your back yard, reach out to Driggs and we will help you build the pool you have always dreamed of.
GET STARTED
Remodel A Pool
Being a pool owner is very exciting, but having your dream pool requires a lot of maintenance. If you have an inground swimming pool that is old, outdated, or needs a lot of work, Driggs can help. We will help you tackle your pool renovation by helping you detail what needs to be worked on and see how we can transform that old pool into something new and exciting. We can also help you with pool maintenance to keep your inground pool in top condition.
GET STARTED
Inground Pool Options
We contract three main types of inground pools. Including vinyl, fiberglass, and concrete.
Driggs Pool Project Inquiry
Every pool built by Driggs Development & Construction is designed individualy based on client design aesthetic, needs, location, and desired pool size. So we can better understand your needs, please fill out the form below and we will get back to you quickly so we can get started on your custom pool!
Frequently Asked Questions


How Much does the Installation of an Inground Pool Cost?

An inground pool installation cost varries depending on the size of the pool and the desired features, such as a hot tub, water feature, or spas. However, an inground pool installation cost averages around $35,000. Contact us today to get an estimate on your inground pool!
When is the Best Time to Build an Inground Pool?

The best time to build an inground pool in Utah is from the Spring to Fall. Building an inground pool during the winter, especially when there is snow, will slow down the process greatly. Contact us to learn more about how the season will effect your building time!
How Long Does it Take to Build Inground Pools?

The average amount of time that most pool projects take is between 8 and 12 weeks, depending on the project's scope. Your pool building timeline can be affected by many factors. Anything from the time of year you plan to build to additional landscaping components that might come with new pool installations can add days or weeks to a project. Contact us to get an estimate on how long your pool project will take.
How Deep are Inground Pools

The standard maximum depth for an inground residential pool is usually 8 feet, but pool builders can build deeper pools.

If a diving board is included, 8 feet is the minimum depth required for the pool's deep end. This depth will be deep enough for diving in safely with a diving board, and other than for diving purposes, there is usually no need for a pool to be deeper than 8 feet. Something else to be aware of is that inground swimming pools with diving boards need to be designed and built significantly larger than pools with no diving board to make up for the space used by the diving board and accommodate the minimum depth. This, plus the fact that they pose several safety risks, has caused diving boards to lose popularity over the years
Does a Pool Increase Your Property Taxes?

An inground pool can increase your property taxes as it does increase the value of your home. The increase in your property tax depends on how big the inground pool is, and how much value it adds to your home. Contact us for any other additional questions or concerns about building your own inground pool!
What is the Best Pool Cover For Inground Pools

There are mainly four types of pool covers: Solar, Safety, Standard Winter, and Automatic covers. Each type has strengths and weaknesses, so let's go through the pros and cons of each.
Solar Pool Cover
Getting a solar cover can save you energy and money on your electricity bill and prevent algae and debris, which will keep your pool cleaner for an extended period of time. On the downside, you will need to replace it every couple of years, and it wasn't designed to be a safety cover.
Safety Cover
Safety covers, also known as security covers, come in two styles: Mesh and Solid. Safety covers are the most popular, as they are specifically designed to prevent drowning in the event that a child or a pet should wander into the pool when no one is around.

Mesh covers are great because they keep out leaps and other debris while allowing the rainwater to fall through, and they can support a lot of weight, including heavy snowfall. But since the rainwater does fall through, the pool water can get quite dirty, requiring more frequent cleaning.

Solid Covers are good because they keep out all debris, rain, and snow, so pool water should always remain clear. But as it does collect moisture on top, you will need to manually clean it with a pool brush or use a pool cover pump so it won't sag or tear.
Standard Winter Cover
Standard safety covers, also known as tarp covers, are the most basic type of pool cover. They are good at keeping out leaves and other debris, but they must be held down with water bags and can only hold a small amount of weight. So if too much water gets on top, the cover will collapse into the pool.
Automatic Pool Cover
Automatic pool covers tend to be more expensive and are usually made out of vinyl material, but their 'set it and forget' features make it worth it for pool owners. These covers are great at heating pools due to the heavy vinyl material and preventing children and pets from getting into the pool. These covers can sometimes make the pool water too warm during the summer, and they are both expensive to buy and replace.
What is the Best Heater for Inground Pools

Solar Covers
Solar covers are the easiest and cheapest way to heat your pool water. There's no installation required or any fee to pay once you've purchased it. One downside is that a solar cover requires the sun and won't warm the water on a cloudy day or at night. The other downside is that it will create a warm water pocket that, even with a pool filter, will destroy the chlorine and allow bacteria and algae to grow, which can lead to cloudy water.
Solar
Another type of solar heater uses solar panels to warm and can be installed in multiple locations. The downside is that they will only heat the water gradually and work better for smaller pools. They work only on sunny days but can still work in low-light conditions.
Gas
Gas heaters allow for year-round operation with fast heat, but many inground pools will require you to hook up to a permanent gas line. That can make the cost of heating your pool fluctuate yearly, depending on your area's fuel prices.
Heat Pumps
Heat pumps have a higher initial cost than most other heaters, but they are more efficient and less expensive to run. The biggest downside is that they don't work very well in cold weather, so you won't be able to run your pool year-round.
Electric
While electric pool heaters are one of the least expensive heaters to purchase, they can be quite costly to run. They can only increase the temperature gradually and are better for small pools and hot tubs, as swimming pools often contain too much water to warm in this way, meaning the electric bill will be very high.